Deco Chalet : The Living Room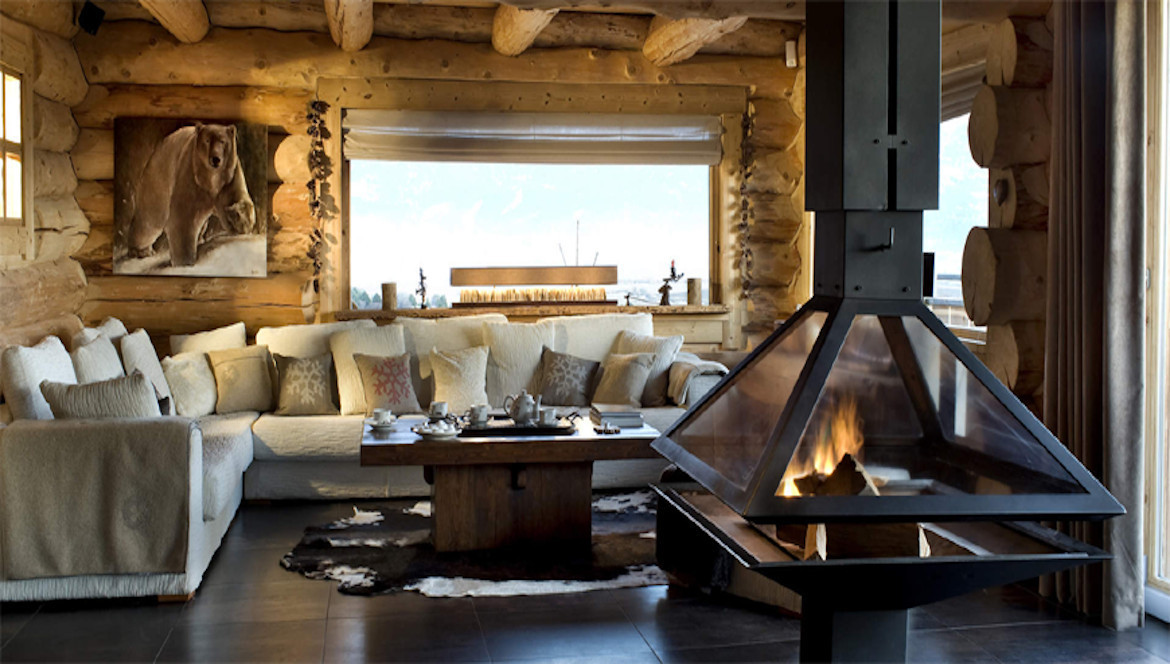 The chalet-style lounge invites calm and voluptuousness into your interior: the perfect atmosphere to welcome the first snows or spring chirps! Dare the cottage-style lounge: natural and cocoon!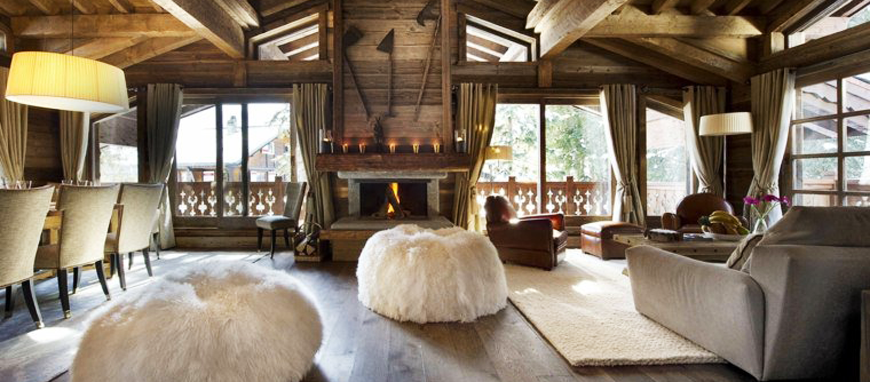 3 chalet-style lounge essentials
The Cocoon sofa
The cocoon sofa is the king of the cottage-style lounge! Choose it wide,preferably in plain and natural tones:cream, chocolate or linen for example. Coordinate with matching armchairs or with cowhide or sheepskinfurniture: a Normand cowhide beanbag or armchair brings a rustic, cocoon-like touch to your sitting area.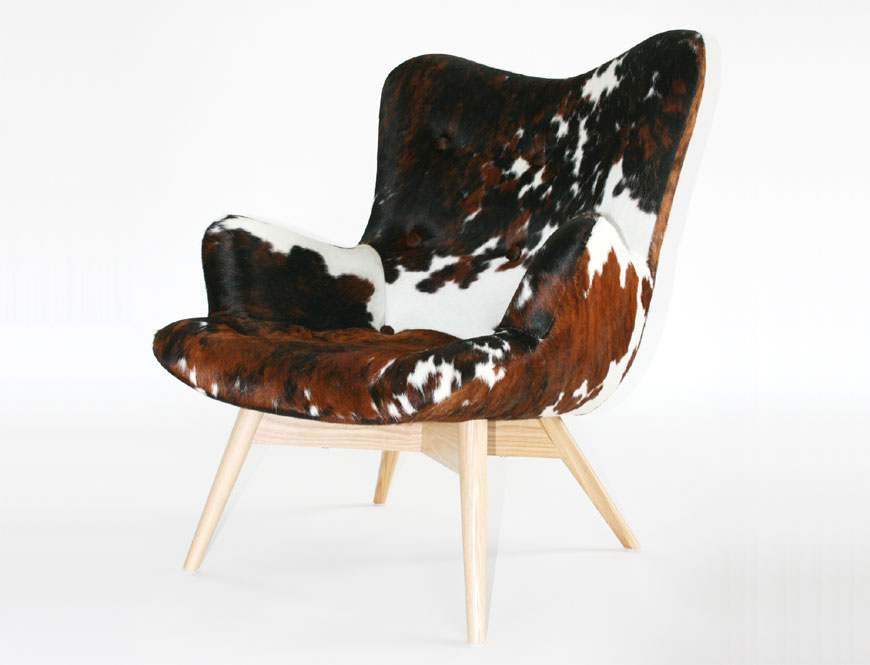 The wooden coffee table
The wooden coffee table is the second essential ingredient of the chalet-style lounge. Friendly and hospitable,it welcomes your aperitifs, your TV sets, your gourmet breaks. Opt for a simple style and play on the style of wood: light for the traditional side, dark for a more contemporary effect. More wild, the floated wooden table blends very well with a natural living room…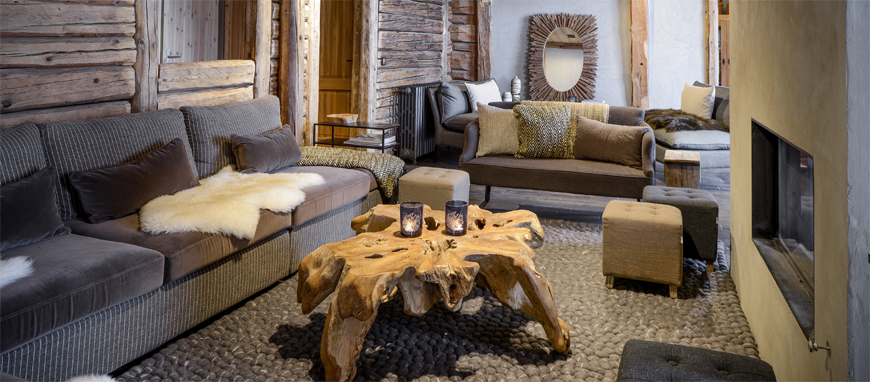 The carpet
Last cocoon touch, the carpet: choose it wide, thick and fluffy. Complete your little wellness bubble with accessories: plaids and cushions to stack on your sofa, sheepskins hides to embellish your afternoons and evenings cocoon, fresh flowers and animal wood to accentuate the natural side of your décor.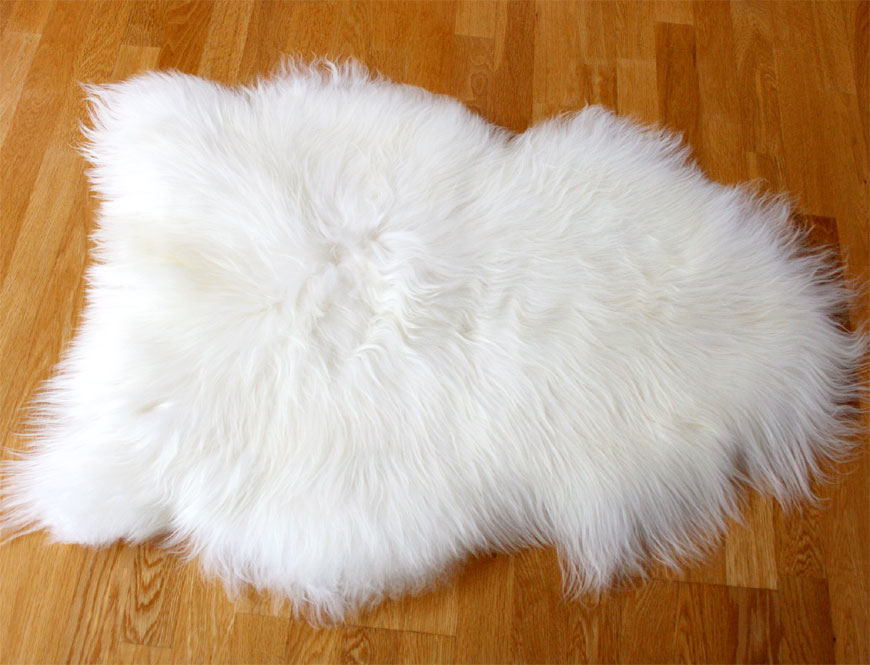 The little extra? A fireplace or wood stove, to enjoy the heat of a good fire during your coconut breaks…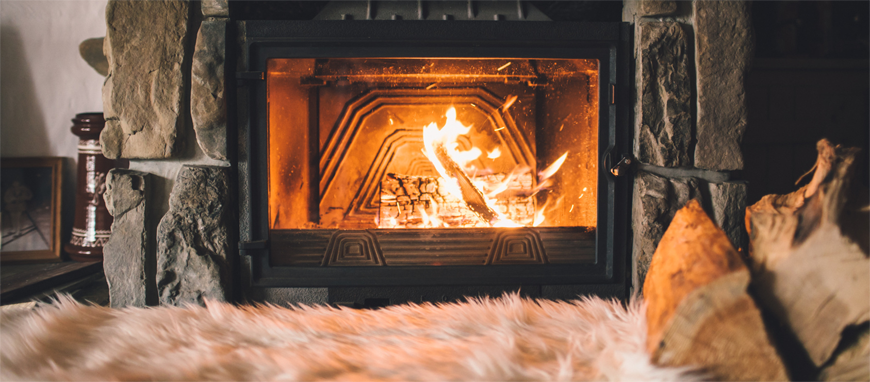 An illuminated decoration for your cozy little nest
Accessories
The chalet décor is as clean as it isairy. So opt for light colors for your accessories:the bright white of an Icelandic sheepskin rug,for example. Also dare the warm colors, in small touches:orange, chocolate or burgundy cushions go very well with a plain sofa.
Lighting
Nothing like natural lighting to reveal your cottage décor. Large windows and floor-to-ceiling windows are ideal for bringing streams of light into your home… A variant? Opt forlarge mirrors to enlarge and illuminate your room. To illuminate your evenings and nights, prefer indirect lighting:diffuse light helps to enlarge the space and accentuates the comfort side. The secret of this subdued atmosphere? Focus on different light sources and play on reflections. LED lighting, table lamps, light fixtures, appliques or candles lend themselves particularly well to these light plays…
Did you know that?
Sheepskin is also known for keeping it fresh in the summer! In addition to warming up your winter, it is a veritable oasis of freshness during the summer heat.
The ecological range
Discover also the reassuring comfort of our eco-friendly products:the elegance au naturel to decorate your cottage-style living room!
Find all our products on PeaudeVache.com
Comments
No comment at this time!
Leave your comment