A Word from the Founderess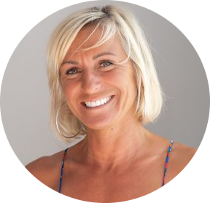 Sonia Mounier
Interior designer & Directoress of PeauDeVache.com
"After working for several years in fashion, it was out of a passion for decoration and natural materials that the Peaudevache.com site was created. The company M.M.O has invested heavily on the Internet since 2005 to allow each Internet user to choose a decorative skin while having the certainty of choosing a quality product that meets their expectations. 90% of the products we offer are made in France in our tapestry workshops.Each interior has its history, its personality and its way of life. So I'm here to help you make your interior desires come true, transform your space, harmonize colors, materials, volumes and shapes. My pleasure, to give advice in living spaces so that they look like you."
CUSTOMER SERVICE 7 DAYS A WEEK
Open from 9 a.m. to 7 p.m.
FREE RETURN WITHOUT CONDITIONS
Contact us by email or phone
FREE DELIVERY
Whatever the amount of your order