How To Wash Or Clean A Natural Sheepskin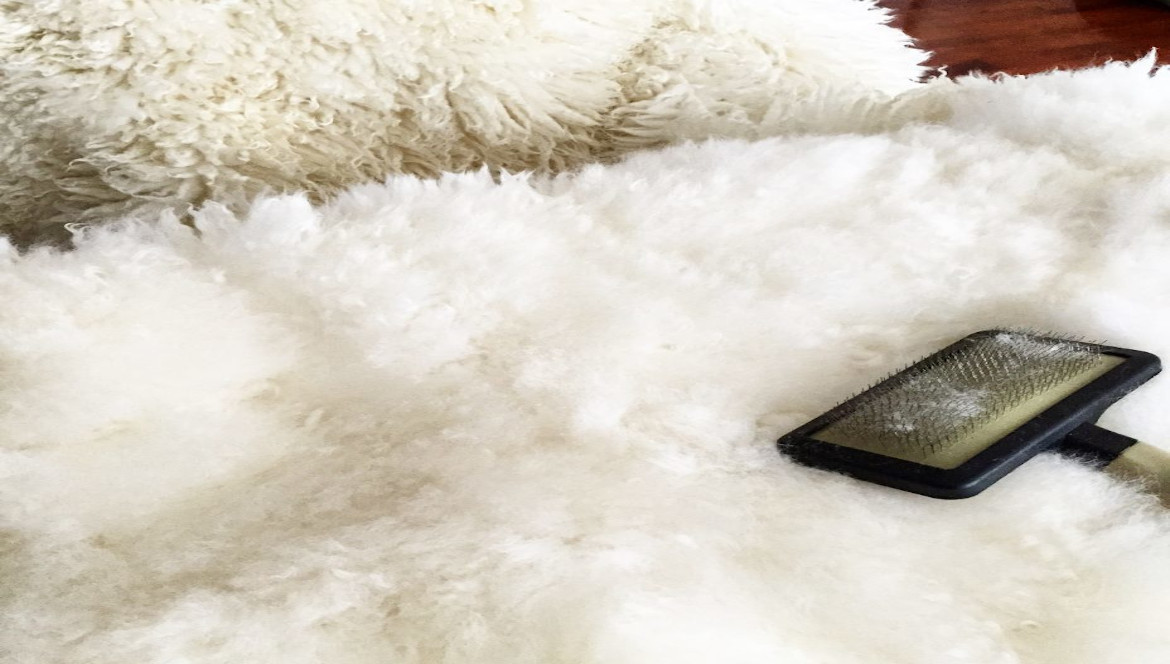 Sheepskin has natural properties that give it many self-cleaning and antistatic properties, it will still have to take certain measures from time to time.
On a daily basis, it only takes regular maintenance, but what to do after a few years? If there's a task? Or in the face of a very dirty sheepskin?
Maintaining your sheepskin on a daily basis
Maintaining your sheepskin is essential if you want it to stay clean and guarantee a good shelf life. To preserve it from dust, you just have to gently suck it up once a week in the direction of the hair so as not to damage it.
To remove the stuffed animals, it is best to use a card; they can be found in dog cleaning salons or pet stores. Do not hesitate to take it out from time to time in order to make it get in the air but always in the shade, it will aerate the fibers.
Clean sheepskin by hand in case of a task
In order to remove a stain from your sheepskin, use water and soap from Marseille. Then using the sponge, rub gently in the direction of the hair, be careful not to soak the skin. Then, simply rinse with a moist soft cloth and dry it at room temperature naturally. But especially not in the sun or to any other source of heat.
Wash a very dirty sheepskin or after several years
You should know that sheepskin is made up of natural fibers, like your hair. It is very sensitive to chemicals such as detergents as well as intensive washing and drying. But don't panic!
We strongly advise you to have your sheepskin washed at the dry cleaners, which will allow it to have the right treatment and it will keep its initial flexibility.
It is also possible to pass your sheepskin to the washing machine but you will need to use a special wool laundry, select the special wool program at 30oC
Once your sheepskin is washed, you just have to dry it at room temperature in a natural way but especially not in the sun or to any other source of heat.
What to remember from "How to clean a sheepskin?"
What to do
Aspirate regularly
Water, soap and sponge for tasks
Always aspirate or rub in the direction of the hair
Pressing or washing machine for complete washing (special wool 30oC max)
Natural drying in the shade at room temperature
Important note: we do not recommend machine washing or hand washing, as drying is really complicated when the skin has been submerged.
Don't do it
No dry or steam cleaning
Forget chemicals or detergents
Never a tumble dryer
No sun for drying
Comments
No comment at this time!
Leave your comment