3D Configurator: Virtual Reality Carpet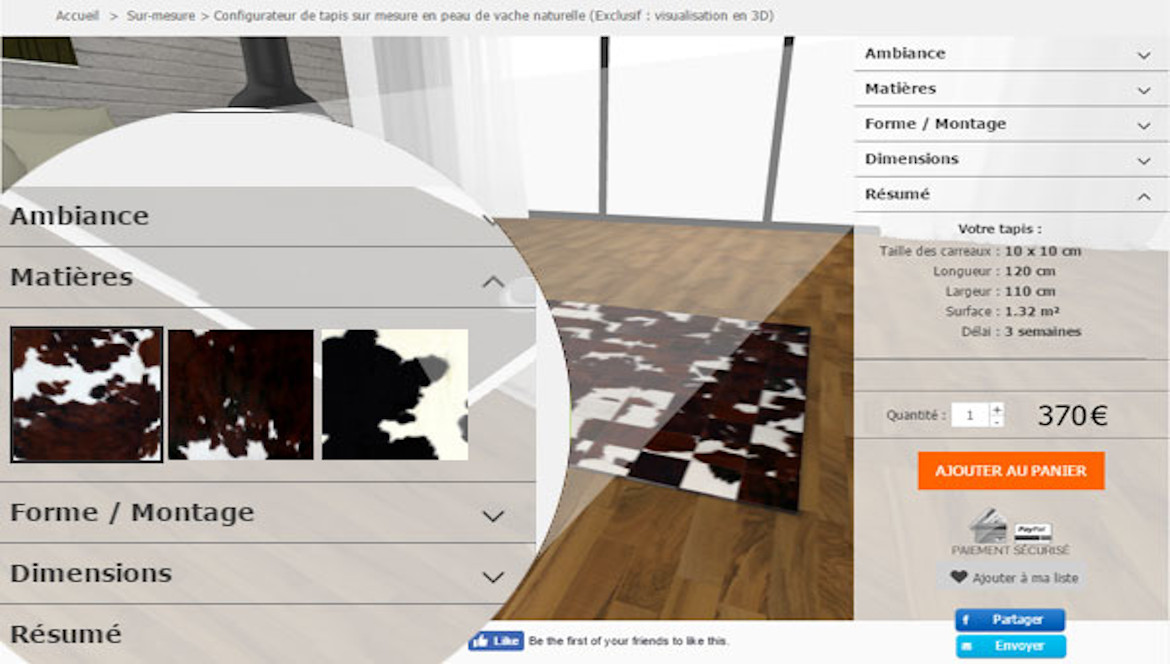 We're pleased to introduce you to a unique tool: the carpet configurator with real-time 3D visualization. Beneath this complicated term, there is a very valuable feature for the choice of its carpet.
An exclusive PeauDeVache.com
the ability to customize her patchwork carpet in cowhide
3D carpet visualization! You can move it and look at it before it even exists. All this with your computer, smartphone or tablet. Just move your mouse or finger.
The features of the new patchwork carpet configurator
View your carpet directly in 3D in a hyper-realistic and design setting; navigate the stage and discover your future carpet from all angles before it's even made for you.
The choice of materials
Choose the material! We offer all types of cowhides: natural, tinted, printed. You can also opt for a combination of materials (for example the Elmer patchwork carpet is made up of several colors, in different types).
The shape (square, rectangular, round) and the size
We propose to make your carpet either in rectangle / square or round. If you choose the rectangle/square mat, you just have to choose the width and length. If you choose the round carpet, you just have to choose the diameter.
The type of assembly
We make cowhide rugs from tiles or strips to give a different style, always the one that suits you best!
Visualize the carpet in different settings
Enjoy your carpet in its future element. At the moment 3 sets are available. They allow you to have a rendering on different colors of floors, with different wall colors as well.
Order directly online
You can then order the carpet that will be delivered to you 3 to 4 weeks later.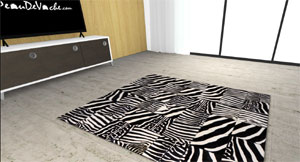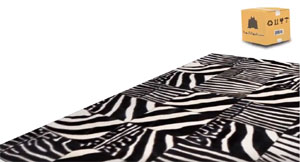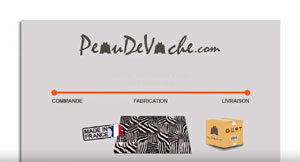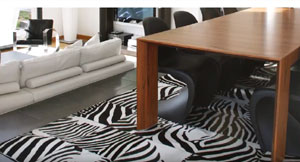 Made in France
Your carpet will be made in our workshops located in Normandy. With French cowhide tanned in France: 100% Made in France!
A few examples
Below, some realisations of patchwork carpets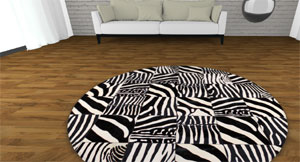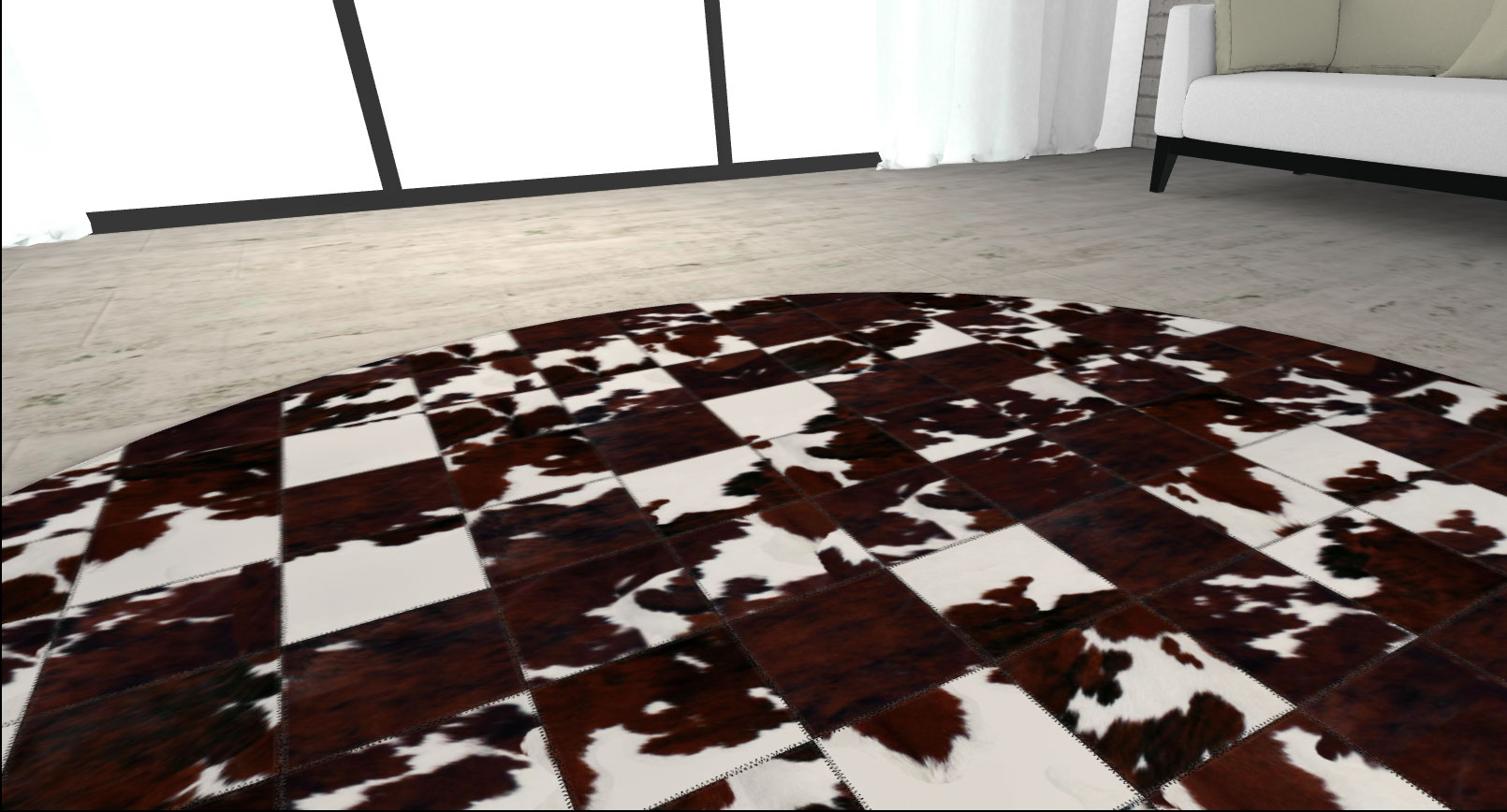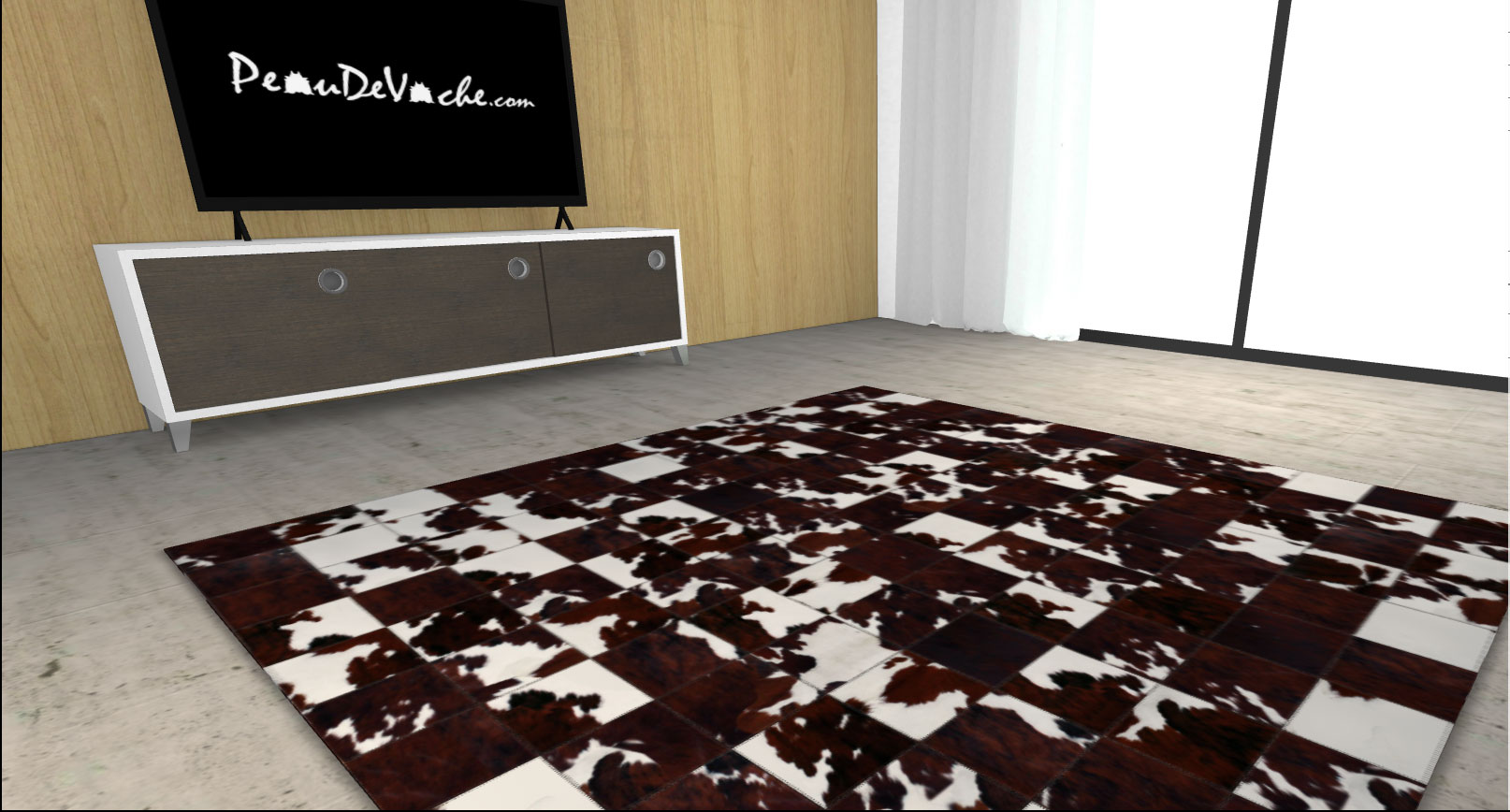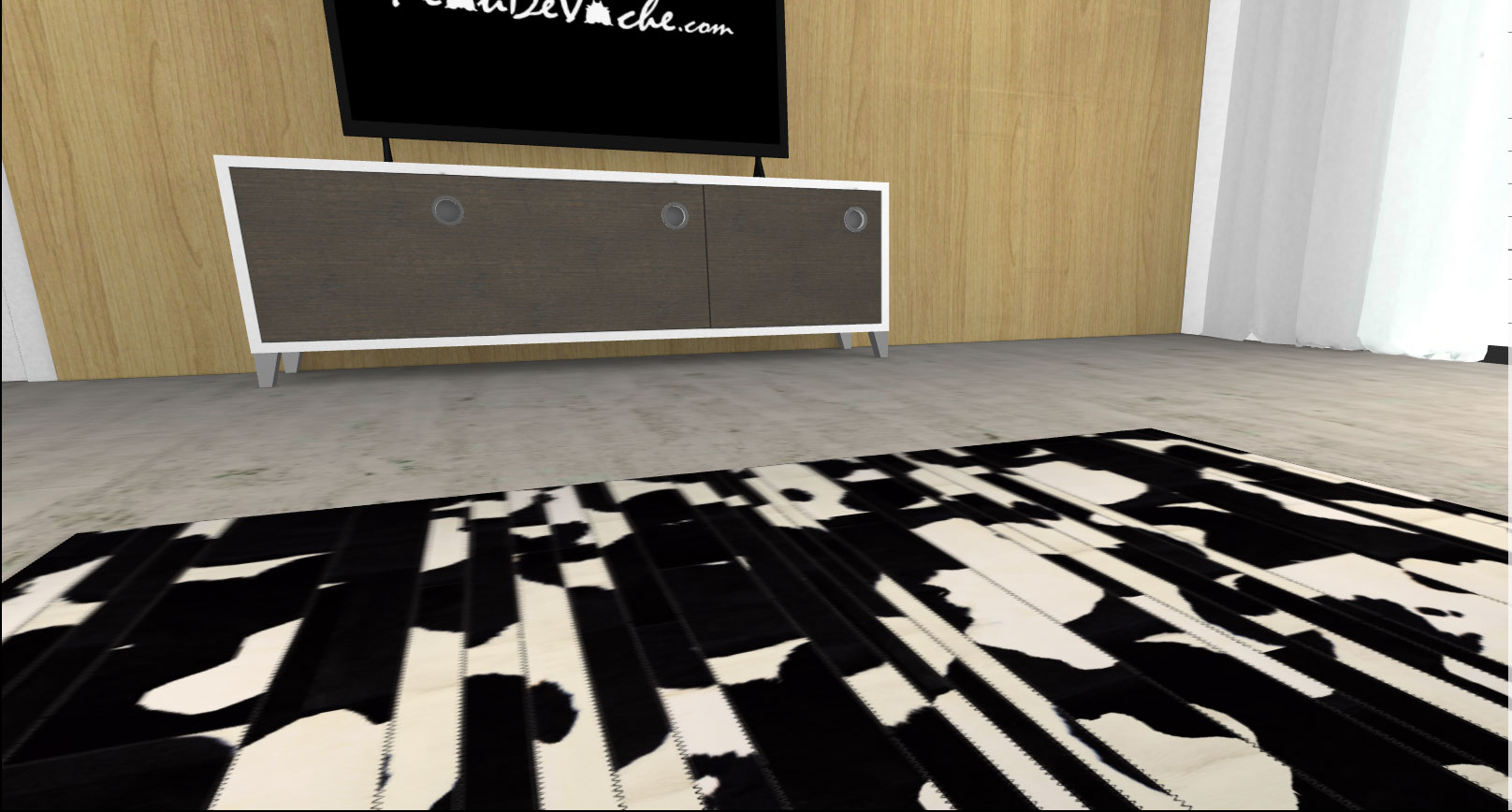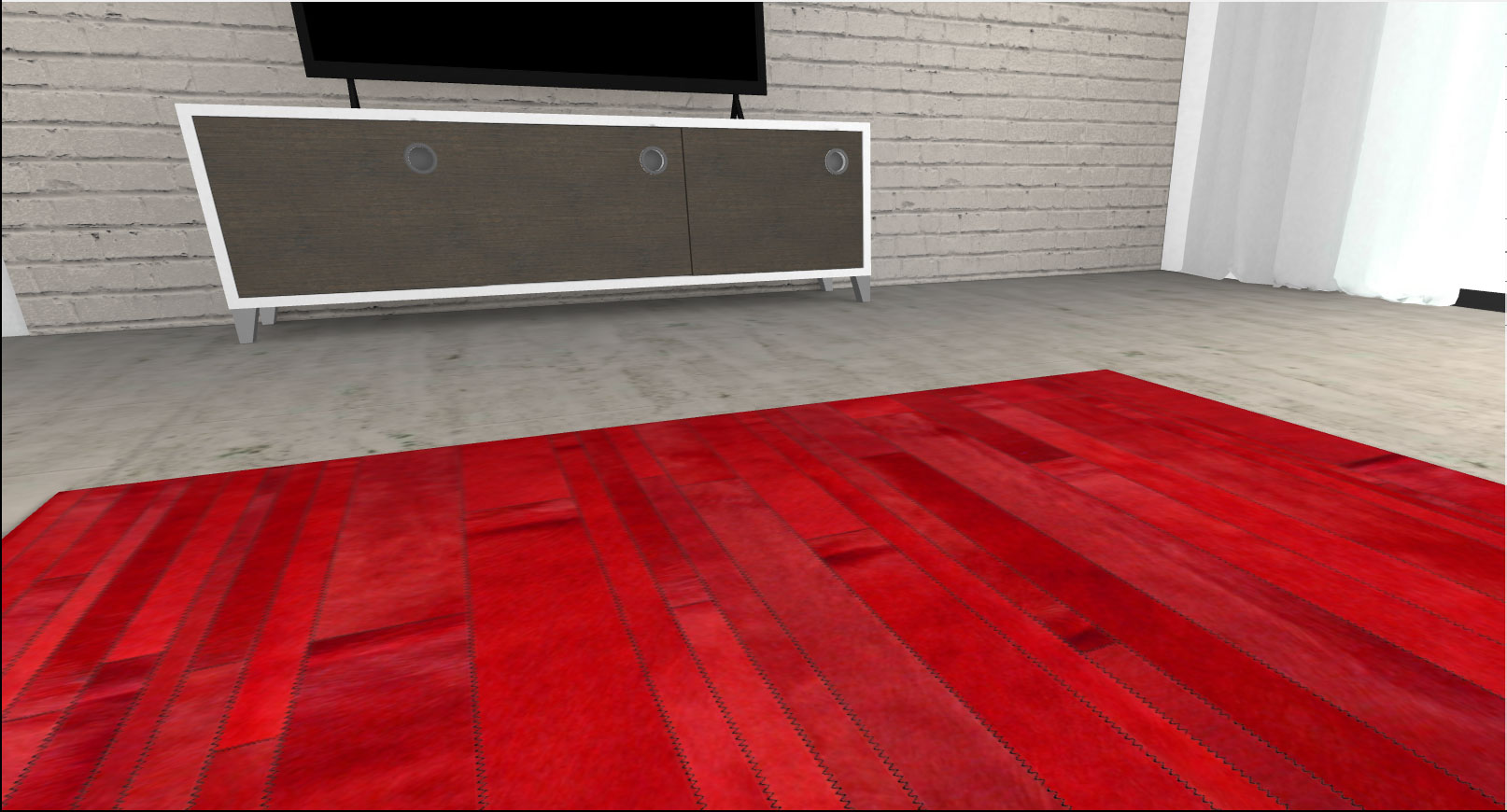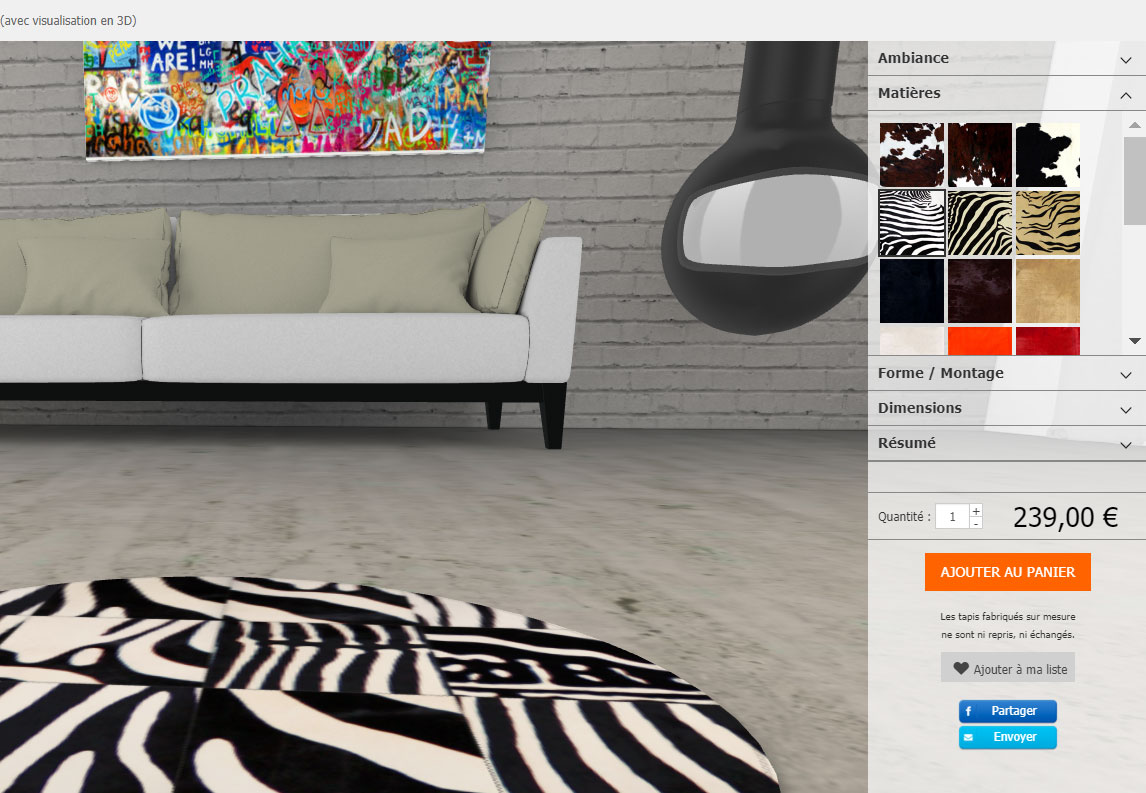 Test the patchwork carpet configurator now.
Also available to set up sheep carpets
We also have the configurator version for custom sheepskins rugs and custom Icelandic sheepskins rugs, in white or black.
Test the sheepskin carpet configurator now
Comments
No comment at this time!
Leave your comment